Tired of lifting those cases of bottled water on the cart, in your car, and to your home or office?
What Makes Us Different
Let us do the heavy lifting for your bottled water needs. We offer a variety of product types and brands at the most compeititive prices.
Gallon Water Delivery Water Coolers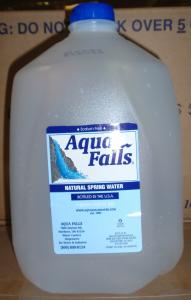 Get better water for your home or office with Aqua Falls' bottled water delivery service. Set the schedule thart works for you and enjoy water that's more than 99% pure.
Aqua Falls has a wide variety of designs and colors that even offer temperature settings, and the space-saving design is spill-proof, using less than one square foot.
Great-tasting hot or cold drinking water at your fingertips. Cold, refreshing drinking water and steaming hot water for soups, coffee, tea and hot chocolate.
---
Case Water & Specialty Products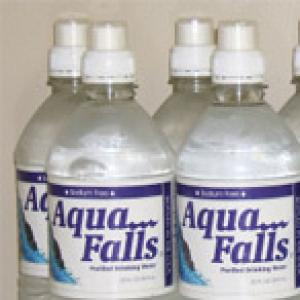 Aqua Falls offers a varity of products, packages and quantities. In addition to cold filtered Aqua Falls® water, we offer drinking solutions and coffee brands from respected global brands such as Glacier Mountain, Starbucks, Dunkin' Donuts, and Coca-Cola.
Want to learn more? Shop products or see here.
---
We're Water Experts
We have been in Southwestern Ohio for nearly three decades. As a part of the Aqua Falls and WaterCo dealership group, we have an unrivaled passion for water delivery coupled with the requisite expertise and products necessary to solve all of your drinking water concerns. So, if you are looking for bottled water delivery, give us a call at (800) 800-8124.
As your water experts since 1991, we have the skills and the experience to handle just about any water-related challenge that may come up. At Aqua Falls WaterCo, we're committed to just one thing: providing the best service and products imaginable. Everything we do is backed by courteous, dependable Aqua Falls service. We sell water you can count on. We stand behind our services with our unequaled WaterCo reputation.
For nearly three decades, Aqua Falls Water mission has been to deliver high-quality water products that will benefit every part of our customers' lives. We hope to raise the quality of life by purifying its most essential element: water.
About Aqua Falls:
Aqua Falls' only business is water delivery. We don't sell washing machines, or lawn mowers. And since all of our attention is on water, we know we'll be able to quench your thirst with our delivery services.
So, you have Aqua Falls providing the best products around, coupled with locally owned stores, whose sole focus is the satisfaction of their customers. That's a very powerful combination.
We have been providing customized water delivery solutions for 28 years. So whether you are looking for a water cooler and bottled water delivery, canned soft drinks, or a diverse coffee lineup to keep you awake throughout the day, give us a call at (800) 800-8124.